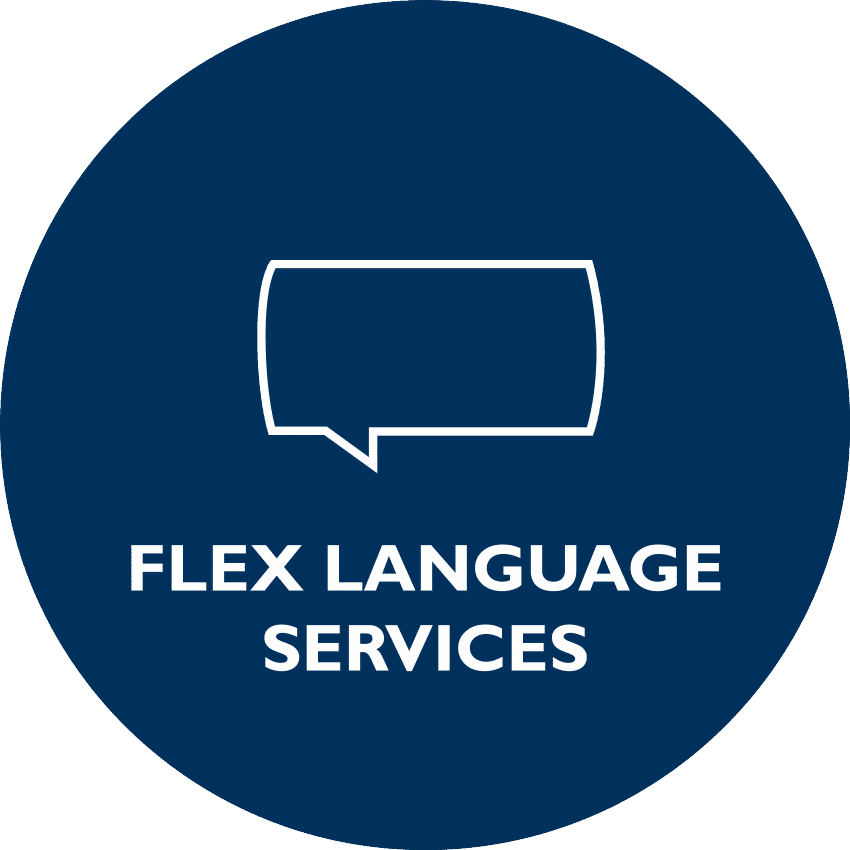 Flex Language Services based in Belfast offer translation, interpreting and language tuition services in all major world languages. With over 500 interpreters and translators, Flex prides itself on offering a fast, convenient, reliable and cost effective service, with customer satisfaction a key company value. Flex is available 24 hours a day every day of the year.
The company was originally formed over 20 years ago as the University of Ulster's 'Foreign Languages for Export Service', playing a prominent role in helping local industry, commerce, public bodies and individuals to meet the demands of an expanding multi-lingual market.
All Flex interpreters and translators are highly qualified and experienced to ensure consistent professional services with many native speakers available. Flex has quadrupled in size of the last 4 years, now providing high quality services to public and private organisations across Northern Ireland and the UK.
For more information on any of these services, please visit: FLEX Language Services
FLEX specialise in the following sectors:
Immigration
Law and Court
Public Sector
Solicitor and Legal Services
Graphic and Digital Services
Finance and Accountancy
Engineering and Manufacturing
IT and Electronics
HR and Recruitment
Marketing and PR
Flex Language Services Website
Our translation services provide tailored solutions for your communications allowing a successful transition into foreign markets.
FLEX professional interpreters are all highly qualified, vetted, trained and experienced. We can provide simultaneous, telephone or consecutive interpretation.
FLEX provides language tuition with the flexibility to meet your specific business needs. We focus upon cultural awareness courses giving you in-depth insight into foreign market cultures and business etiquette.
24/7 Service, 365 Days a Year
500+ Interpreters & Translators